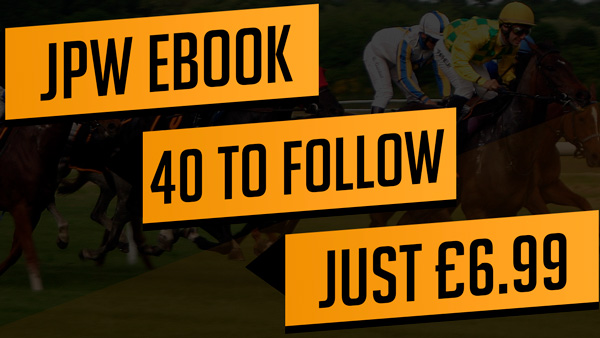 This book has been a huge hit for us in recent years. It has produced an incredible amount of winners.
The contents of this year's eBook are as follows:
A recap on last season's National Hunt Season.
The highs of the season for JPW and members.
40 Horses To Follow from JPW, along with a full write up on each horse and likely targets for Cheltenham Festival.
What to expect from the upcoming season, including the key clashes.
Five horses to watch, from each of the Horse Racing Tipsters at Tipsters Empire.
This is one of the best and most well received eBooks in the industry over the past few years. This year's edition is bigger and better!
Absolutely brilliant value at £6.99 – there are no two ways about it!
Release Date 22nd October
Note: If you already have an account, please login before completing the form below.
Price listed inclusive of VAT.