DERBY/oAKS/eclipse weekend SPECIAL 4th - 5th july 2020
Horse Racing Tips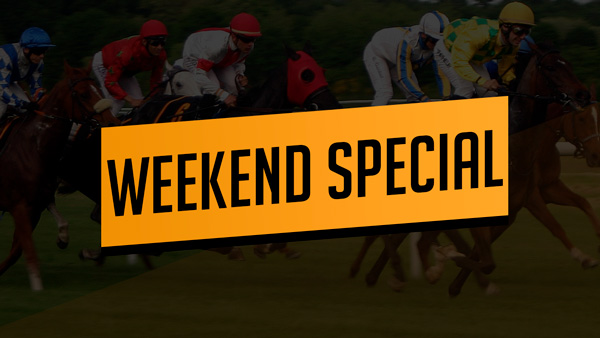 DERBY, OAKS AND ECLIPSE WEEKEND SPECIAL
WEEKEND SPECIAL 4th – 5th JULY 2020
Sign up to our one Weekend Special to receive tips on this weekend only.
We have some great racing to look forward to this coming Saturday and Sunday and we are in top class form. Massive profits made in June and we are very confident of making it 15 from 16 weekends in profit this weekend.
On Saturday we will be at Epsom for not only the Derby but the Oaks as well. For the first in history the Oaks and Derby are on the same day. We also have some other group action on the card as well as a further two group 3s at Naas.  
On Sunday the top class racing continues at Sandown with some more Group races including the Group 1 Coral Eclipse. They also have Listed and Competitive handicaps. Even at Haydock on Sunday they host the Group 2 Lancashire Oaks.
This is not a weekend to miss simply top class racing which I am very excited about.
We have a totally revamped service where we have gone back 5 years and recorded our results over festivals, Saturdays and Weekends and as expected, the results came back excellent. 
In 2020 alone our Weekend Special is 49.7 points in profit and a Return On Investment of 47.83%.
We have made profit in 14 of the last 15 Weekend Specials that we have done in 2020.
The new service will also be going that extra mile and here is an example ebook of exactly how you will receive tips and the type of write ups to expect. 
Our Winners in 2020 on the Weekend Special – 24 in Total
To view an example of how our tips are sent via email,
and the write ups you'll receive, check out our ebook below.
How do the tips work?
First of all, the tips will be sent via text message (prioritised) and email.
Receive text message and place your bets.
Use the link attached to the text message to log in to the members area where you can read a full write up on why each selection has been chosen.
We will send you one email two days before the end of your subscription to remind that you your subscription is coming to an end. Another email will be sent to you on the day that your subscription ends with further details of how you can resubscribe.
We do not take automatic payments. To resubscribe it is a manual process, giving you greater customer satisfaction; however if you wanted to sign up for a longer period and receive greater discounts, you can do so here.
Note: If you already have an account, please login before completing the form below.
Price listed inclusive of VAT.
Want
free Horse Racing tips

every Weekend?