WEEKEND SPECIAL - 22nd January - 24th january
Horse Racing Tips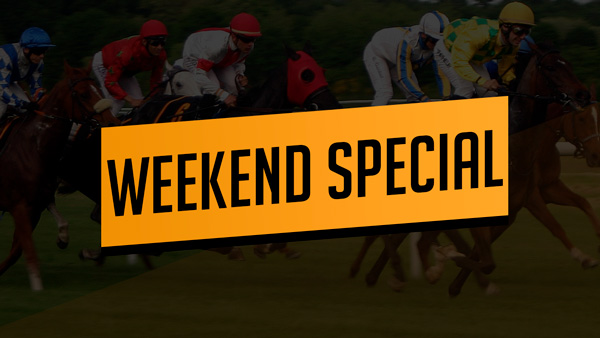 It was an excellent 2020 on the Weekend Special and Weekend and Festivals and that has continued into 2021, with an outstanding weekend last weekend and a 22/1 winner on Sunday. 
Make sure you don't miss out on any 22/1 winners this weekend. We will also throw in a #FREEFRIDAY this weekend which will give you tips on Friday, Saturday and Sunday.
On our Weekend Only Service, since 1st January 2020 (nearly 13 months ago) has made a HUGE 101 points profit, operating at a return on investment of 26.58%.
Our Weekends and Festival Package was also in top class form throughout 2020 and has continued into 2021. It has made a whopping  with 130.50 points profit and a return on investment of 21.76%, in nearly 13 months.
Obviously those figures speak for themselves and these are results just on weekends (52 in total) and festivals (16 in total), a part time service focussing on better quality racing. You won't find results like this on Weekends and Festivals anywhere in the industry.
Remember although we do a single weekend which costs £5.00, you can save a lot of money by signing up to 3 month, 6 month or 12 months of weekends and save yourself a lot of money.
You can also sign up to our Weekends and Festivals for 3 month, 6 month and 12 months, again saving a lot of money.
52 single weekends at £5.00 a time is £260 so given the Weekends start at £45 for a 3 month period and the Weekend and Festivals starting at £60 for a 3 month period you can see the benefits on making this long term and making consistent long term profit.
We have some great racing to look forward to this coming Friday, Saturday and Sunday.
Friday we have our eye on one or two races from Ffos Las and Musselburgh.
Things really heat up on Saturday as we will be at Ascot where they host the Grade 1 Clarence Chase and  Grade 2 Mares Hurdle. They also have some very competitive handicaps, just the sort I love to get stuck into. Over at Haydock they have 3 Grade 2s and again some lovely handicaps to get my teeth into.
Wherever you look the racing is top class.
On Sunday we will be at Thurles and Hereford for some decent racing.
This is not a weekend to miss simply top class racing which I am very excited about and sure to be plenty of value around.
We always go that extra mile and here is an example ebook of exactly how you will receive tips and the type of write ups to expect. 
Our Winners in 2020 on the Weekend Special – 63 in Total
To view an example of how our tips are sent via email,
and the write ups you'll receive, check out our ebook below.
How do the tips work?
First of all, the tips will be sent via text message (prioritised) and email.
Receive text message and place your bets.
Use the link attached to the text message to log in to the members area where you can read a full write up on why each selection has been chosen.
We will send you one email two days before the end of your subscription to remind that you your subscription is coming to an end. Another email will be sent to you on the day that your subscription ends with further details of how you can resubscribe.
We do not take automatic payments. To resubscribe it is a manual process, giving you greater customer satisfaction; however if you wanted to sign up for a longer period and receive greater discounts, you can do so here.
Note: If you already have an account, please login before completing the form below.
Price listed inclusive of VAT.
Want
free Horse Racing tips

every Weekend?